Yes, we would love to explore the possibility of speaking or teaching a session for your event.  Call (815) 414-2209 or email info@happyleafled.com to reach out to us.
Every presentation is tailored specifically to the audience and is honed with the most current learning we have developed.  We often conduct specific experiments with the objective of sharing what we learn.
Vic Zaderej has given a Tedx Talk on Empowerment through Light: Watch>>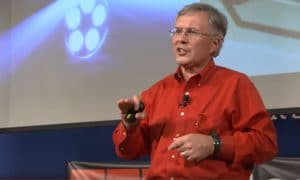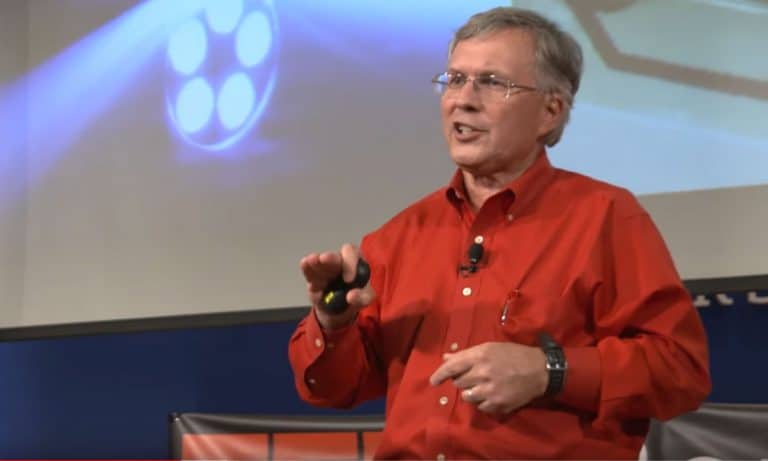 Both B.J. Miller and Vic are regular speakers at Mother Earth News Fairs, the Wisconsin Garden Expo, and Garden Clubs.  B.J. is making her debut this year, 2020, at the Chicago Flower and Garden Show, courtesy of City Grange.
Below is a representative list of topics that both B.J. and Vic are excited to share.
Topics:
The Year-Round Culinary Herb Garden
Have a wide variety of fresh herbs at your fingertips in every season. You will learn a foolproof, zero-waste way to grow healthy and flavorful herbs that will thrive for months, even in winter. Have them fresh and ready to use when you need them for a fraction of the cost of buying them at a store.
Get Growing with Microgreens
Learn just how easy it is to grow this nutrient packed power food! Learn about how to grow them, use them, exciting varieties to try, and their health benefits. Anyone can grow these wonderful crops year-round with very little effort or knowledge.
Everything You Need to Know About Horticultural Lighting
Learn the important ways in which lighting affects plants based on the most current research. We will have a discussion about the different types of grow lights and the pros and cons of each as well as dispel some common misconceptions associated with grow lights.
The Small-Space INDOOR Garden
Don't let a short growing season stop you from growing fresh vegetables year-round. Learn how to grow a variety of great vegetables indoors! Advances in technology are making indoor gardening increasingly popular for beginners and experts alike.
Growing Successful Leafy Greens and Herbs Indoors
Never buy greens or herbs from the store again! We will introduce you to a method of growing that is so easy and so fun you may never grow them outside again.
An Indoor Kitchen Garden Makes a World of Difference. We love our outdoor garden but in Northern Illinois, we only get to enjoy the harvest …